OUR RANGE OF SERVICES
Counselling  provides a safe and supportive environment in which to gain insight to your anxiety or issues, develop your resilience and cultivate the skills you need to manage difficult emotions, relationships, and sometimes overwhelming life circumstances. Effective psychotherapy is not just talking about your problems but it is about working out solutions for the things you can change, and learning to accept those which are beyond your control.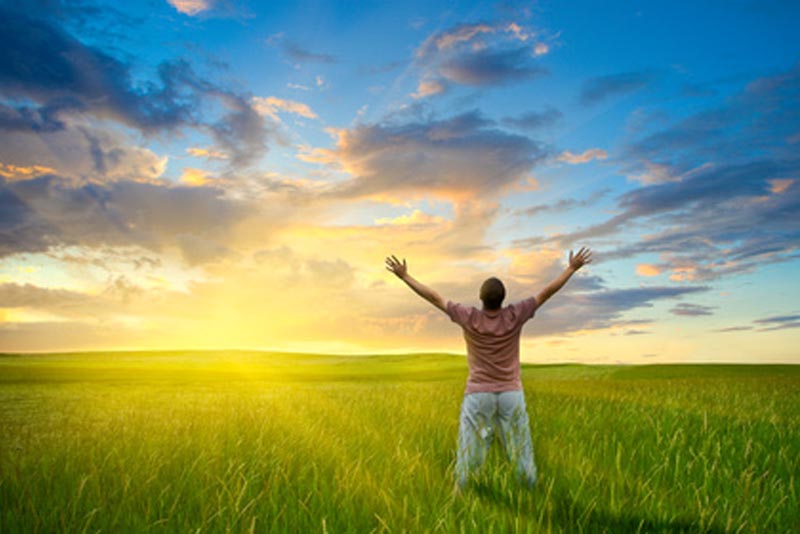 I use a humanistic and person-centred approach in my psychotherapy work.  I like to assist you in gaining self-awareness, working out why and how the issues are arising (are there any patterns of behaviour) and to you becoming the best person you can be.  I lean heavily on empathy and understanding, helping you to care for yourself instead of giving short-term advice. Some  of my tools are drawn from the following approaches: mindfulness, hypnotherapy, somatic (body-based) approach, psychodynamics (what has happened in your developmental years), family constellations (patterns or issues over generations), among others.  The aim is to support you to take a more mindful, self-aware approach and thus make relationships with yourself and significant others in your life more peaceful and constructive.  Psychotherapy sessions are held once a week till you feel that you are once more balanced and whole.
Counselling is recommended when there are specific challenges in your life such as relationship glitches or endings, workplace issues e.g. anger or response to bullying,  loss of loved ones, transition to another role in life or a time of high anxiety. Counselling then helps to reduce stress and distress, look at ways to change behaviours or work with anxiety-provoking situations and lead you back to an even place of well-being. The process helps you for the future and to understanding why and how your own personality, behaviours, choices and decisions affect your mental wellness. The sessions may be weekly or twice-weekly but the work is short-term (four to ten weeks).  The focus is on solutions and behavioural changes to improve your strengths and ability to cope.  This helps you to build your resilience, self-understanding and problem-solving skills for the long term. You become more positive in direction and your inner self and this aids in your development and growth
Coaching is about assisting clients to get from where they are currently to where they want to be professionally and personally. Sometimes, people are confused and don't know what they really want and coaching assists you to discover what is really important to you, personally or professionally, and the outcomes you want.
A coach works by asking keen and searching questions of the client, unearthing motivation and background,  listens attentively, reflecting on what is said with insight. Often the coach may challenge the client's thinking in a way that the client will then refine and sets their own goal/s.  The pace is faster and smoother than if the client had done it on their own. Clients' confidence and self-esteem grow, their aims become clear and they develop a more focussed approach to life.  I believe the purpose of coaching should be "Never try to be a copy of someone else; just become a better version of yourself."
An employee assistance program (EAP) supports employees with work-related as well as personal problems which may impact their job performance, health & mental well-being.  An EAP offers employer funded confidential counselling for employees (a number of sessions) as well as on-call support for managers and supervisors to address employee and organizational needs.  (Employers are only invoiced when a call for services is made.)
Businesses can see the effectiveness of an EAP through the prompt rehabilitation of their workers and the rise of productivity. EAPs include support for employees undergoing marital, emotional, financial, legal, gambling and drug abuse problems.  Depression, anxiety and occupational stress are also covered.
Studies indicate that offering employee assistance programs may result in various benefits for employers, including lower medical costs, reduced turnover and absenteeism, and higher employee productivity.
Employers who provide an EAP can help themselves and their employees by lowering risk and liability, improving employee satisfaction and morale.  The stress for small business owners or those without large HR departments is decreased particularly when they juggle with numerous responsibilities with little support.
Key differentiators of our Employee Assistance Program:
Direct Access via a dedicated Helpline number.
Quick Response via telephone, skype or personal attendance at the worksite or in clinical rooms
Highly qualified and experienced counsellors
Confidentiality
Service support provided by our Employee Assistance Program includes:
Bullying & Harassment Support
Anxiety, Depression and stress
Relationship issues
Traumatic events
Financial counselling & debt management support
Critical Incident Support
Domestic Violence Counselling
Anger Management Counselling
Drug & Alcohol Rehabilitation Counselling
Grief & Bereavement Counselling
Family & Parenting Counselling
Separation & Divorce Counselling
Termination Counselling
Redundancy Support
Resume Writing Advice
Manager Coaching, Support & Advice for a wide variety of events
I have over 25 years of consulting experience with private and publicly listed companies as well as not-for-profit organisations.  My experience ranges from Change Management in organisations undergoing restructuring and consolidation or change of ownership.  I bring years of Human Resources experience at C-suite level and can assist in developing Human Resources strategies and operating plans which link securely to the organisation's values and goals.
I have developed Performance management systems from scratch; Learning and Development programs and ongoing workshops to address skills and knowledge shortages; written customised Induction and On-boarding programs; Reward and Recognition strategies and programs to suit individual organisation's needs.
I run Education programs to aid organisations optimise job performance of individuals and groups within their teams and business units.  Often called Learning and Development, the process is an educational one which involves the maximisation of skills and concepts, adding to employee knowledge and aiding in changes of attitude so as to enhance employee performance in reaching personal and company goals.  I do this through one-on-one coaching and mentoring if desired or setting up and running team workshops.  In group learning programs such as Leadership skills or Teamwork, I start by doing an organisational needs analysis, understanding participants' experiences and expectations and aligning these with the objectives of the program.
I am a licensed Team Management systems facilitator and use tools such as Team Management Profile (similar to Myers-Briggs type indicator), QO2 (Risks & Opportunities) and WoWV (Window on Work Values).  I also have experience in DISC and other licensed tools for Organisation change.  In both Coaching and Education, I use Adult Learning principles to aid the process as well as principles learnt from Neuro-linguistic programming.
We have an ever-growing body of research on evidence-based treatments and strategies for well-being. My knowledge of current research always informs my work with clients. I have training/experience in a variety of different therapeutic approaches: Dialectical Behaviour Therapy (DBT), Cognitive Behavioural Therapies (CBT), Narrative Therapy , Mindfulness, and Positive Psychology practices. This diverse background allows me to integrate various therapeutic strategies based on the needs of the client. The art of psychotherapy involves being flexible and creative enough to use a practical "what would work best here" rather than a "one size fits all" approach. More important than any specific technique or philosophy is the relationship between therapist and client. In fact, studies show that the therapeutic alliance is the strongest predictor in therapeutic outcome. My warm, approachable, and interactive style enables my clients to feel comfortable and understood. This sense of personal connection is crucial for therapeutic change. My integrated approach is most influenced by the following: Somatic Therapy Person-Centred therapy Hypnotherapy Narrative therapy Psychodynamic Psychotherapy Dialectical Behavioral Therapy (DBT): In Dialectical behavioral therapy (DBT), we understand that two things that seem contradictory can both be true. For example, just as we need to accept ourselves as we are, we might also need to change. Through DBT, awareness is raised around the polarities of 'black and white thinking", finding ways to entertain and integrate contradictory thoughts. DBT incorporates healthy doses of Mindfulness skills, or being fully present in the moment.
Meditation / Mindfulness: Meditation is an ancient tradition of calming the mind and body to experience a greater sense of inner peace. Mindfulness is a form of meditation in which one learns to focus attention on one thing, fully present in the moment. In the last few decades, research on meditation/mindfulness has exploded. There is scientific evidence that meditation/mindfulness can help with everything from lowering stress/depression levels to improving grades to sleeping better. Never fear, you do not need to become a Buddhist or Yogi to derive the benefits of mindfulness. There are simple practices that you can incorporate into your daily life that will help you to let go of the "clutter" in your mind and achieve a calmer way of being.
Positive Psychology: Academically, psychology has focused on treating psychiatric illness. Positive psychology is one of the newest branches of psychology to emerge, and the research in this area examines how people can live happy, fulfilling, prosperous lives. Studies suggest that sometimes even small changes can yield significant results. For example, expressing gratitude on a regular basis leads to better physical health, optimism, progress toward goals, and well-being. In the field of positive psychology the goal is not simply to decrease the "bad stuff," but to "grow the good." A special emphasis is placed on identifying and expanding the client's strengths to build mastery, resilience, and a sense of meaning into their lives.
TIME TO START THERAPY? ASK OUR EXPERTS.