Effective therapy is not just talking about your problems but it is about working out solutions for the things you can change, and learning to accept those which are beyond your control.
I use a humanistic and person-centred approach in my counseling work.  I like to assist you to become more self-aware, work out why and how the issues are arising (are there any patterns of behaviour) and to you becoming the best person you can be.  I employ empathy and understanding, help you to solve your own problems instead of giving short-term advice.
Some  of my tools come from: mindfulness, hypnotherapy, somatic (body-based) approach, psychodynamics (what has happened in your developmental years), family constellations (patterns or issues over generations), among others.  The aim is to support you to take a more mindful, self-aware approach and thus make relationships with yourself and significant others in your life more peaceful and constructive.
Counselling then helps to reduce stress and distress, look at ways to change behaviours or work with anxiety-provoking situations and lead you back to a place of well-being. The process helps you to become more resilient in the future and to understanding why and how your own personality, behaviours, choices and decisions affect your mental wellness.
The sessions are weekly but the work is short-term (four to ten weeks). We focus on solutions and behavioural changes to improve your strengths and ability to cope.  You become more positive in direction and confident in your inner self and this aids in your personal development and growth.
My Life and Career Coaching practice is aimed at women and men who are at various stages in life: new entrants to the workforce wanting to get through recruitment and on-boarding; people changing jobs or switching careers; middle level or top level (C-suite) executives wanting to progress their careers or work through performance blockages; people wanting to develop leadership skills and get promoted; CEOs and senior managers who want a private advisor to explore issues in a safe space; people facing diversity or harassment challenges at work; people looking to upgrade their compensation or pay equity issues; people with Human Resource or Employment Relations issues and wanting to know the best way forward.
How will we do this: By developing a personal leadership or performance plan; plotting your values and your short- and long-term goals; Identifying your zone of brilliance as a leader; creating your personal and professional brand; developing your career, team or leadership strategy; working on and practicing the difficult conversations you need to have; integrating your values and goals into your career strategy; and most of all integrating and balancing your personal and professional goals seamlessly
ABOUT MENAKA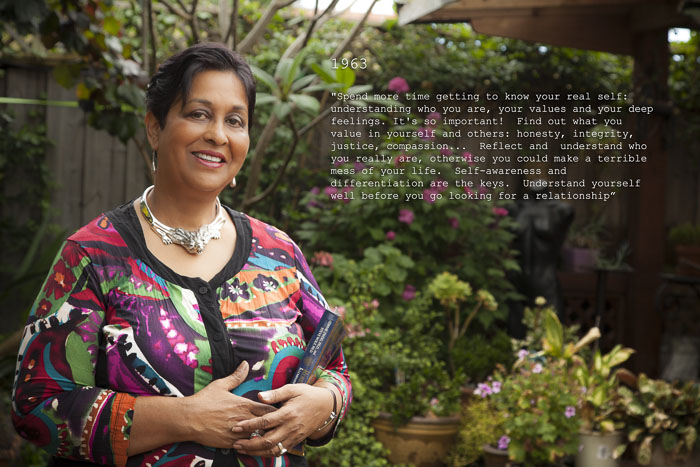 Menaka Cooke has been in private practice as a Counsellor for over 15 years.  She holds a Masters in Applied Psychotherapy and Counselling from the Jansen Newman Institute (part of Torrens University). She also works as an Educator at the Australian College of Applied Psychology, as well as doing group facilitation and management consulting.
Before moving to Counselling, Menaka had a successful corporate career, working as H.R. Manager and later as H.R. Director for well-known Australian and multi-national corporations. During her HR career, she won awards for 'Best SME for involving staff in strategy' and for Australia's first Family friendly policy. Her consulting work in Change Management, then HR Transformation in Education (UWS) won awards followed by her work in Diversity on behalf of the Indigenous Employment Unit of UWS.
She has coaching qualifications and loves coaching people to achieve personal and professional goals. She believes in helping people become the 'best versions of themselves, not copies of someone else'.
She is a member of WCEI, NSW (Women Chiefs of Enterprises) and of Zonta International through its North Sydney Club.  She has served on the  Management Committee of eS4W (Economic Security for Women) a government-funded Women's Alliance, NSW Convenor of WAVE (Women in Adult and Vocational Education) and a director of The Junction Works (a disability services organisation).
TIME TO START THERAPY? ASK OUR EXPERTS.